Welcome to the Epigram resource hub for design related tools, inspiration and tips.
We hope you find the hub useful and would welcome your feedback and suggestions for new content. Why not contact us, we'd be delighted to hear from you.
Team Epigram
Resources
Our thoughts on all things creative.
---
Find out more about the three stages to campaign planning and how to achieve impact, resonance and return on investment.
The science of Brand Development
Expert skills used in the development and evolution of brands and visual identities.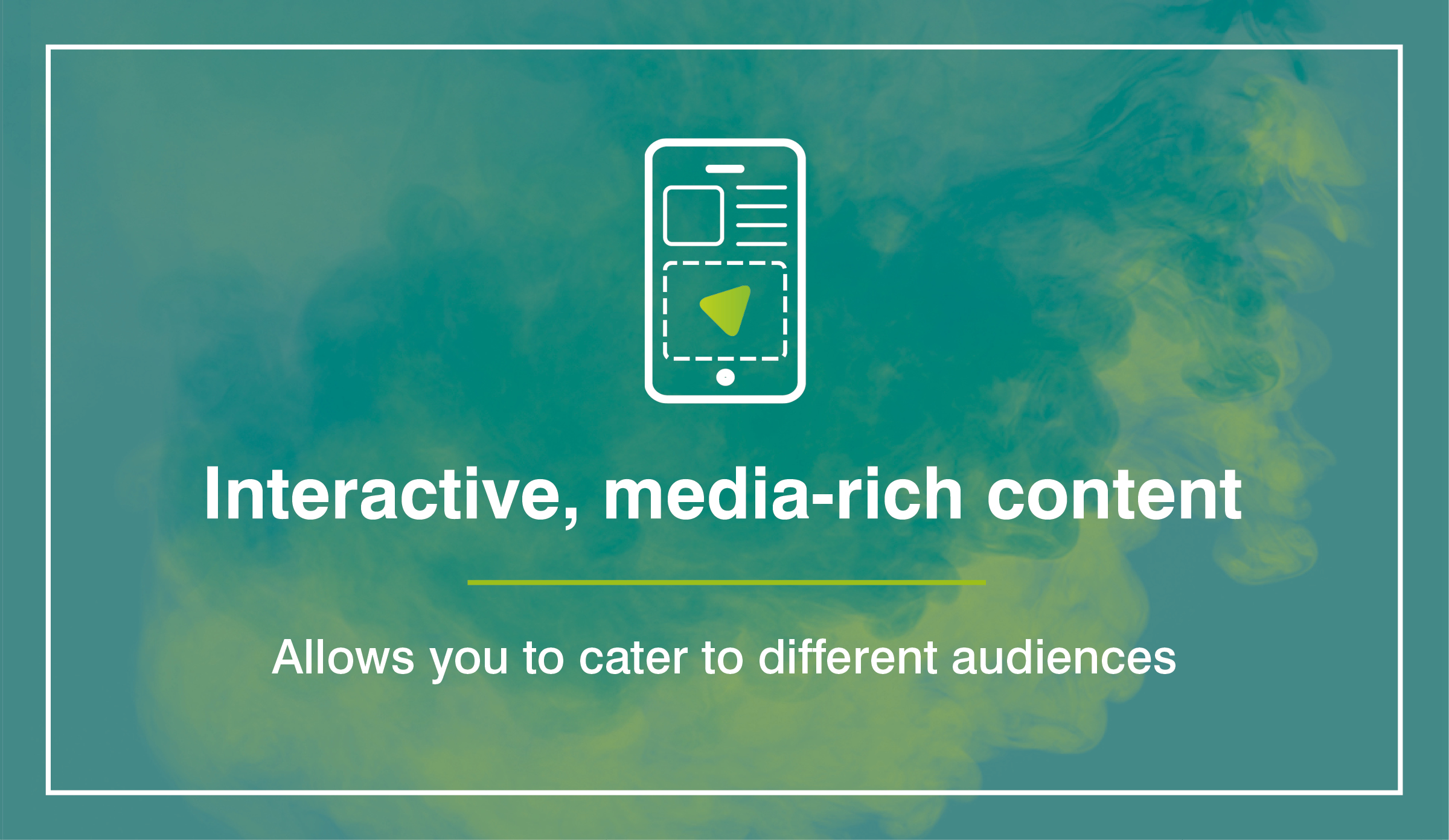 Interactive online content
A media-rich, digital experience that's interactive and allows you to measure user engagement.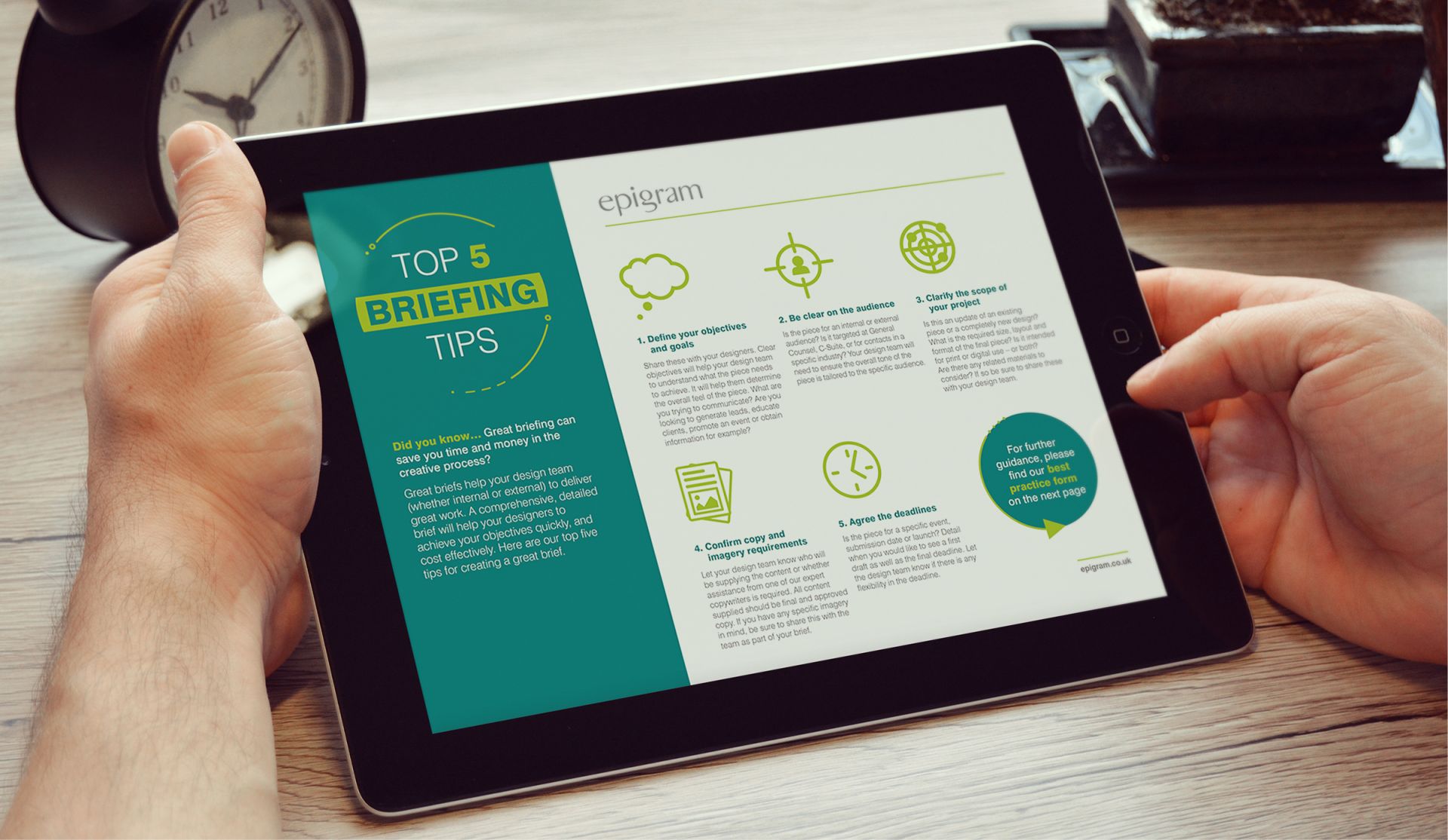 Epigram's top 5 tips on briefing best practice.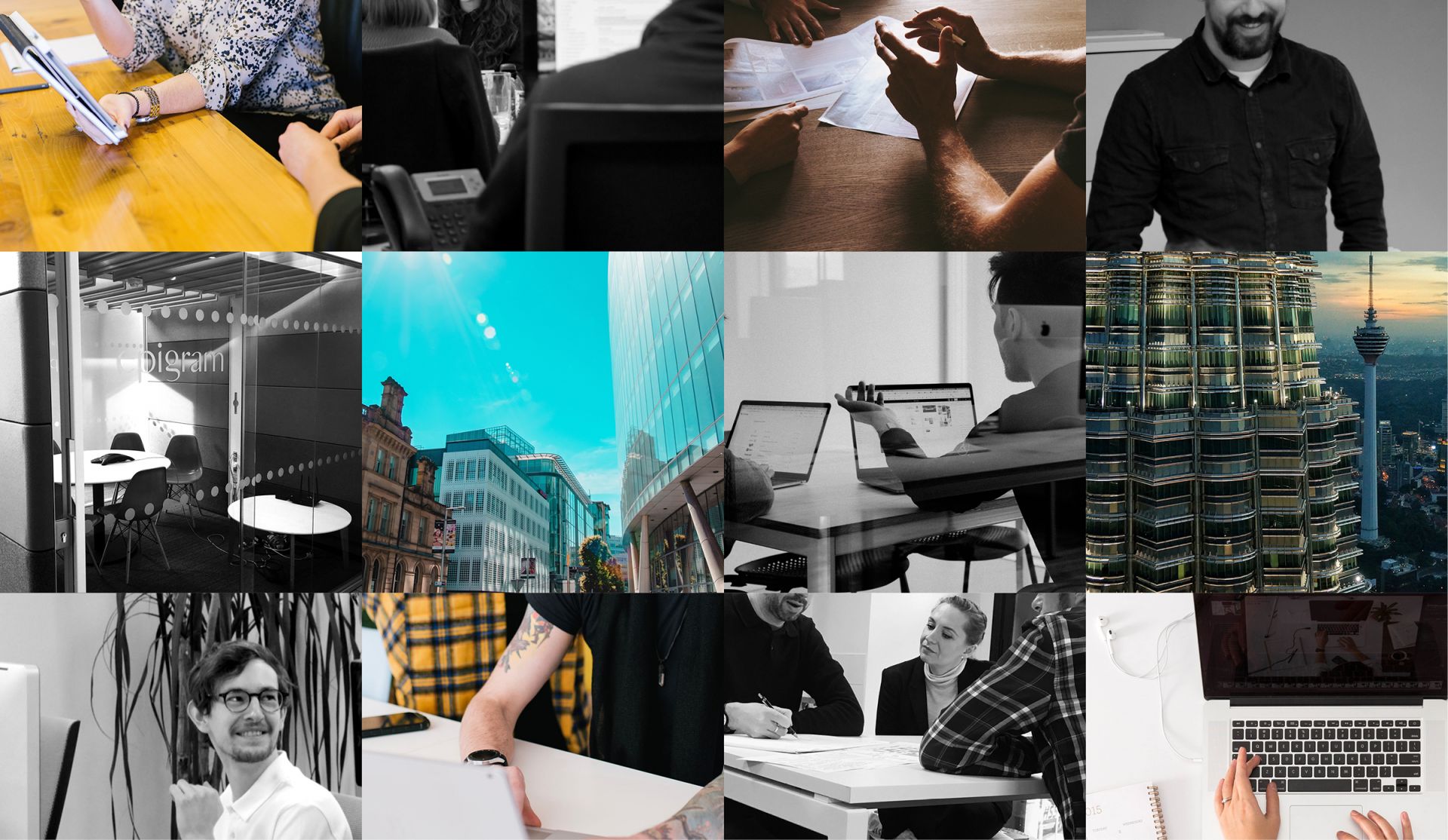 What we do and how we do it.
Further articles
In addition to the content we produce, we'd like to share the below articles that we found inspiring.
---
How to create a thriving data visulalisation culture
As 'big data' continues to be a focus of many large organisations, sharing data in meaningful and engaging ways becomes even more important.
The key to creative work is knowing when to walk away
If you find it hard to take a break when faced with a creative challenge, this two minute read might just help.
The best LinkedIn B2B marketing strategy of 2019
Everyone loves a bit of Gary Vee – and so do we! Check out his article on why LinkedIn should be on the priority list for all B2B organisations.
Real trends in the design industry
If you're wondering what the future of the design industry holds, this fascinating piece sets out the key drivers for change across the sector.
Marketers are ghosting agencies
We're lucky enough to not have experienced 'ghosting' from a potential client, but this article lifts the lid on this surprisingly common tactic.
'Digital marketing' is a phrase that's lost its meaning in a world where all marketing drives buyers online.
Great design doesn't just give people what they want – it challenges, surprises and innovates as this article explores.
Being immersed in design can inadvertently lead to these common mistakes, here's your guide to spotting and avoiding them!
08:30 - 18:00 BST
+44 161 237 9660
08:30 - 17:30 MYT
+603 2092 9275